Tross acquires Wilkins and Smith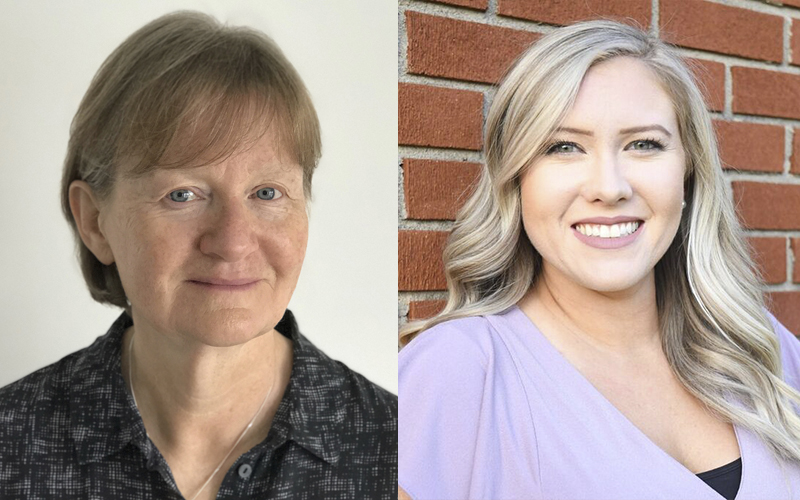 We are delighted to share the news that Publishing Director Ruth Tross has made her first acquisitions since joining Bookouture from Hodder & Stoughton in June this year: a new police procedural series from bestselling British crime writer Susan Wilkins and a dark American suspense novel by debut author Miranda Smith.
Susan Wilkins, author of the bestselling Kaz Phelps series, is joining Bookouture to write a new series about DS Megan Thomas, a former undercover cop who moves to South Devon (where the author now lives) only to find that a rural setting contains just as much pain and violence as a big city. The first book will be out in April 2020.
Some Days Are Dark by Miranda Smith, out in March 2020, is a gripping story of a woman suspected of her husband's murder; when the man who confessed is found to be innocent, and the rumours begin to swirl, she must revisit her past in order to clear her name.
Ruth Tross said,
'I'm thrilled to be bringing these talented authors to my list at Bookouture. They showcase what I love about the crime genre: its ability to tell a wide range of compelling, emotional stories. Some Days Are Dark is an incredibly accomplished debut with a damaged, feisty heroine who is determined to take control of her own life, and it has one of the best first lines I've ever read. Susan Wilkins is a critically acclaimed and bestselling author who writes excellent characters and completely gripping plots, and in Megan Thomas she has created a new detective readers will love. I couldn't be prouder to start my time at Bookouture working with such brilliant storytellers.'
Susan Wilkins said,
'I'm excited to be joining Bookouture. Publishing continues to move through interesting times and I'm looking forward to working with Ruth and a great digital team.'
Miranda Smith said,
'I'm beyond thrilled to have a powerhouse publisher like Bookouture supporting my writing career. Ruth Tross is an outstanding mentor, and I'm forever grateful to her for providing this opportunity. Some Days Are Dark explores the complexities of confession and tangled relationship dynamics in a Southern setting. I hope the book and its themes will resonate with readers.'
In both cases, Ruth Tross acquired World all languages, including audio, film and TV, direct from the authors.
Please do join us over on Facebook and Twitter to celebrate the news.