Promotion for Jenner and Keating joins Bookouture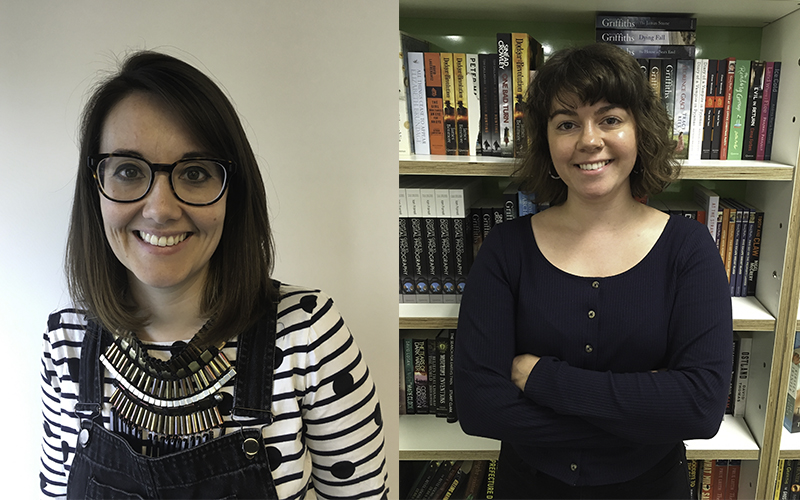 Bookouture has promoted Helen Jenner to the role of Associate Publisher in its US-focused team and hired Therese Keating, who will join the company as Commissioning Editor from Quercus in December.
Helen Jenner, who joined the company in 2017, will take up her new role in December. Since joining, Helen has acquired and published a number of digital bestsellers in the crime thriller genre, including The Next Girl by Carla Kovach, D.K. Hood's Detectives Kane and Alton series, The Affair by Sheryl Browne and Emma Tallon's gangland thrillers. She will report to Publishing Director Kathryn Taussig.
Kathryn Taussig said,
'Helen is an incredibly intuitive editor with great taste and a successful list of authors with whom she has fantastic relationships. I couldn't be more pleased to that she is moving into this role.'
Helen Jenner said,
'I am absolutely thrilled to be taking on a new role as Associate Publisher. I have had a great two and a half years at Bookouture, learning a lot about digital publishing and working alongside such smart and passionate colleagues. I cannot wait to start my US-focused new role.'
Therese Keating has been at Quercus since 2015, where she has worked with a number of authors, including crime writer Helen Cox, saga author Rosie Archer and gangland thriller author Anna Smith. She's also assisted on a number of big Quercus brands including Elly Griffiths, Philip Kerr, Prue Leith and Henry Porter. She will report to Associate Publisher Isobel Akenhead in her new role.
Isobel Akenhead said,
'With her fantastically commercial taste, and her passion for fast-paced, future-focused digital publishing, Therese is the perfect addition to our fast-growing Bookouture team. She brings excellent experience to the team, as well as exactly the right attitude to help us continue to publish the very best fiction in the business.'
Therese Keating said,
'I couldn't have asked for a better place to start in publishing than Quercus. I've learned so much here and will miss my colleagues, authors and books immensely. But I also can't think of anywhere more exciting to move on to than Bookouture. I'm a big admirer of their innovative, dynamic approach to publishing, and I can't wait to join their team.'
Please do come and join in the celebrations over on Facebook and Twitter.