New contracts for Liz Eeles and Sue Roberts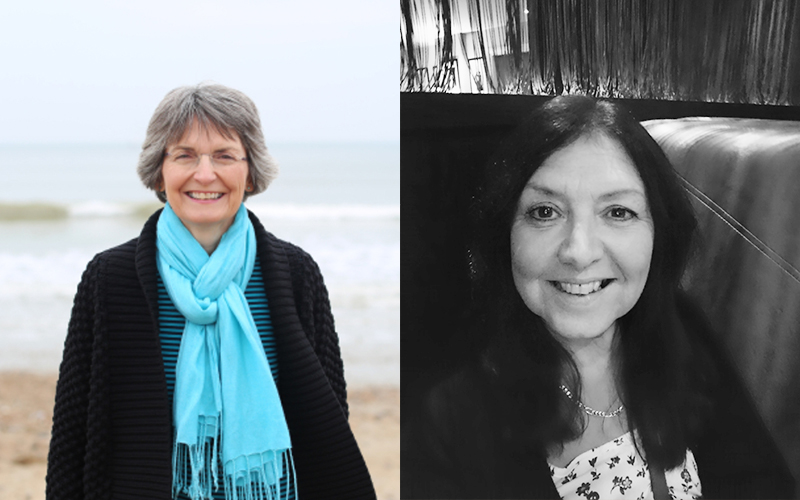 We're delighted to announce that Bookouture have re-signed two of your favourite women's fiction authors.
Commissioning Editor Ellen Gleeson acquired rights for World All Languages, plus audio, direct from author Liz Eeles, for two books which will be publishing in 2021.
Ellen says,
'It's been an immense pleasure to work with Liz on her warm, cosy and laugh-a-minute romcoms this year. Now Liz is going in an exciting new direction with some stunning ideas for women's fiction novels set on the rugged moors and beautiful coast of Devon. Of course there's still plenty of romance and warmth, but with the added elements of family secrets, inheritance and finding a place to call home. It's a privilege to be joining Liz on this new publishing adventure, and I know that we'll be building on her already established fanbase to reach even bigger audiences.'
Liz says,
'I love working with Ellen and Bookouture and am thrilled to be writing two new books for them. I'm really excited about moving in a new direction with my Devon stories, and I feel fortunate to be with such a dynamic and supportive publisher. Roll on 2020 – it's going to be a busy writing year and I can't wait!'
We are also thrilled to share the news that we have re-signed with women's fiction author Sue Roberts.
Commissioning Editor Emily Gowers has acquired World All Language rights for two more of Sue Roberts' hilarious, escapist summer reads. The first book, As Greek as It Gets, will be released in May 2020, followed by the second book in August 2020.
Emily says,
'I adore Sue's brand of fiction; her heroines are so fun and relatable and don't get me started on the locations – every time I dive into her books I am transported to a dream destination filled with sun, sand and mouth-watering food. I can't wait to work on these new books with Sue!'
Sue says,
'I'm thrilled to be writing two more summer reads for Bookouture and excited to continue working with the fabulous Emily Gowers who really champions my writing and did a fabulous job on my previous book. It's a privilege to work with such fantastic staff and authors who really support each other. Little wonder Bookouture is known as a 'family'.'
Please do join in the celebratons over on Facebook and Twitter.