Multi-million-copy bestseller Angela Marsons signs for twelve more books with Bookouture in major new deal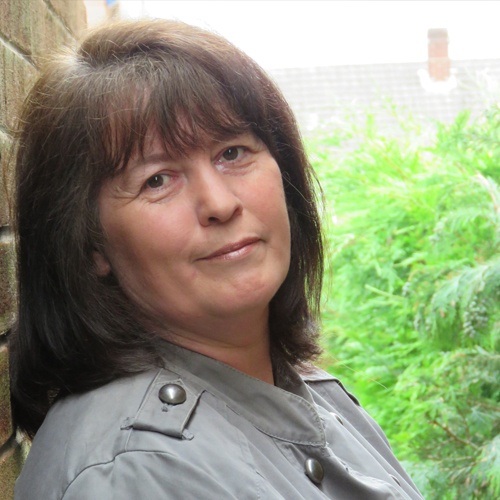 We are SO SUPER EXCITED to bring you the news that multi-million-copy bestseller Angela Marsons has signed for twelve more books with us here at Bookouture in a major new deal.
Angela Marsons's number-one-bestselling Detective Kim Stone series has sold over four million copies worldwide and been translated into twenty-eight languages. In October 2014, Angela was about to give up writing after facing years of rejections from publishers and agents when Bookouture signed her for four crime novels in a new detective series. It was Bookouture's very first crime fiction acquisition and just four months later, Bookouture and Angela Marsons were celebrating their first Kindle number one bestseller with Silent Scream. Death Score, the thirteenth and latest book in the Detective Kim Stone series, publishes in November this year and rocketed straight into the Kindle UK number one spot on pre-orders alone last month.
Angela's editor, Publisher, Claire Bord, acquired World All Language rights in twelve Detective Kim Stone books from the author directly and said,
'Angela has been utterly instrumental in Bookouture's success story. She's a big part of the Bookouture family and so supportive to all our authors. She's an incredibly talented writer who has created a series character adored by millions of readers across the world and I enjoy working with her hugely. I feel so lucky that I've had the opportunity to be part of Angela's publishing journey so far and I'm looking forward to what lies in store for Kim Stone. I know Angela has a few surprises up her sleeve and readers will continue to be completely hooked on this incredible series.'
Angela Marsons said,
'I am absolutely thrilled to have signed for more books with Bookouture. This new contract demonstrates our joint commitment to continuing the Kim Stone series for years to come. I am looking forward to the next chapter in our successful journey and to remaining a part of a dynamic and passionate team.'
Bookouture Managing Director, Jenny Geras said,
'We are thrilled and proud to have a new 12-book deal with Angela, and we know what an honour it is. A commitment to this number of books, and this many years of publishing, represents a huge gesture of trust for an author and one that we would never take for granted. What Angela and Bookouture have achieved with the Kim Stone series so far is absolutely amazing, but there is so much more to come, and we look forward to what we can achieve together in the next eight years.'
Please do join in the celebrations over at Facebook and Twitter.