Jenny Geras to become Bookouture MD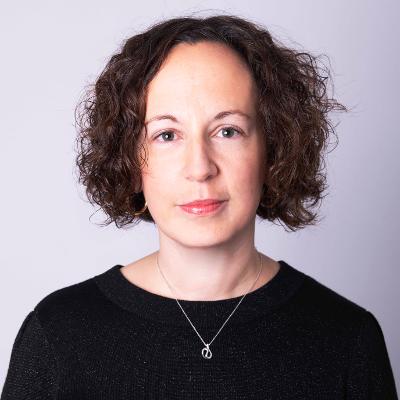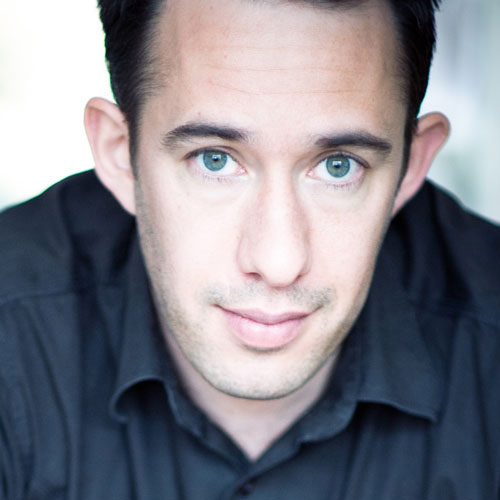 Oliver Rhodes is leaving his role as Chief Executive of Bookouture, the digital publisher he founded, this July. Jenny Geras, currently Publisher at Bookouture, will take over as Managing Director.
Jenny will become Managing Director of Bookouture from 1st July and will also become a member of the Hachette UK board. She will assume a new role as Managing Director Designate with immediate effect.
Oliver Rhodes, who has run Bookouture since he founded the company in 2012 and also serves as the Digital Publishing Director of Hachette UK, said:
'My time at Bookouture has been the most incredible journey, from a one-person start-up to a highly successful division of Hachette with over 30 million sales. Behind that commercial success lies both an amazing team and the most supportive and inspiring group of authors, who it has been my absolute privilege to work with for the last seven years.
As well as being an outstanding publisher and manager, Jenny is already at the heart of everything we do at Bookouture. I know she will do an excellent job in leading the team and I have complete confidence that Bookouture will continue to go from strength to strength.
I knew when we sold Bookouture to Hachette that I'd likely want to start another publishing business at some point and now feels like the right time both for the company and for me personally. I am very much looking forward to having time to focus on what that new business will look like.'
David Shelley, CEO of Hachette UK, commented:
'I have loved working with Oliver. He is a true publishing visionary and in Bookouture he created one of the most exciting new publishers of modern times. And in the past three years he and his team have taken it from strength to strength, with record sales and constant dazzling growth. Also, in his role as Digital Publishing Director he has taught us all here so much about ebook publishing and has helped us greatly as a group to grow and to develop in a fast-changing world. Oliver will be much missed by all of us here in so many ways – as a guiding force, the head of a large division, and as a person – and we wish him well.
And when Oliver leaves us in July I am greatly looking forward to working with his natural successor Jenny Geras – a smart, dynamic and intuitive publisher who has big plans for Bookouture and is the very best person to take on the reins from Oliver. Bookouture has an incredible list of bestselling authors and I am really excited to see what Jenny and her brilliant team will do next.'
Jenny Geras said of the changes:
'I came to work at Bookouture because I was passionate about the publishing model, and inspired by the way in which the company worked. The things that I love about Bookouture were all essential parts of Oliver's founding vision for the company, that remain just as true today as they were when he started out in 2012: a new type of publisher that, from the point of acquisition onwards, treats every author like a bestseller and aims to make every single book it publishes into a bestseller; that combines big publisher expertise with small publisher focus and attention to detail; that uses data alongside creativity to continually improve the way in which we publish.
The pace at which Bookouture has grown, even since my arrival, has been amazing to watch, and I genuinely believe we have the best publishing team in the industry. I am excited and honoured to be leading Bookouture in this next phase of our growth.'
Bookouture will be recruiting a Publishing Director to replace Geras and also has plans for further expansion in 2020. ­
JENNY GERAS
Jenny Geras started her publishing career in marketing, before moving across to editorial at Pan Macmillan in 2008, where she was Senior Commissioning Editor and then Editorial Director publishing women's fiction and book club fiction. She joined Cornerstone as Arrow Publishing Director in January 2013, where she remained until joining Bookouture in January 2017. At Bookouture, she set up a new fiction publishing team, and in 2019 moved into an expanded role heading up all three of Bookouture's fiction teams.
OLIVER RHODES
Oliver Rhodes founded digital publisher Bookouture in 2012, after marketing roles at both Reed Elsevier and Harlequin. As Managing Director, Oliver oversaw a period of rapid growth for Bookouture, which was acquired by Hachette UK in March 2017. Oliver has continued to run Bookouture as its Chief Executive and is also the Digital Publishing Director of Hachette UK.
BOOKOUTURE
Bookouture is a digital-first publisher which has seen rapid year-on-year growth since its inception in 2012 – and announced having hit the 30 million sales mark in October 2019. Since its acquisition by Hachette, Bookouture has continued to grow its publishing teams and currently has 35 employees.