Ellie Curzon moves to Bookouture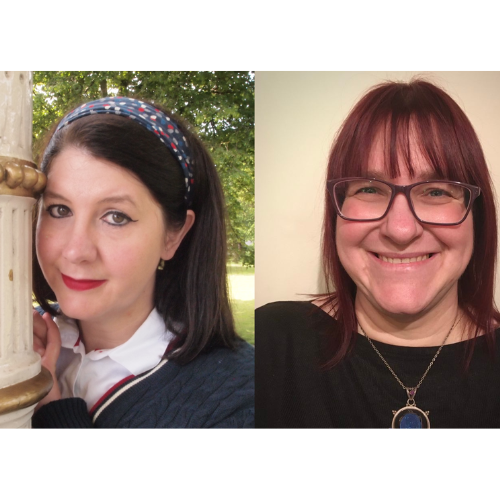 We're so thrilled to be celebrating the wonderful news that Ellie Curzon will be joining the Bookouture family.
Commissioning Editor Rhianna Louise has acquired World All Language rights to four World War Two saga novels in a new series by Ellie Curzon. Featuring a brave district nurse, plucky land girls, a talented vet and an intrepid Spitfire girl; the novels follow the lives of the residents of Bramble Heath village where the local boys at the airbase are working hard to defend their country. They will publish in July 2023 and September 2023, and April and September 2024.
Ellie Curzon is the pen name of Catherine Curzon and Helen Barrell. Catherine and Helen began writing together in the spring of 2017 and swiftly discovered a shared love of the past and a uniquely British sort of story. They drink gallons of tea, spend hours discussing the importance of good tailoring and are never at a loss for a bit of derring-do.
Rhianna said,
'I am just so thrilled that Ellie Curzon is joining Bookouture! I have fallen head over heels in love with the wonderful characters and setting they have developed in Bramble Heath. Catherine and Helen are a phenomenal writing duo, creating warm, gripping, read-in-one-go novels that truly bring history to life and transport you to another time and place. We have an incredible series planned for 2023 and 2024, and I know saga and historical fiction readers are going to be just as utterly obsessed with it as I am!
Ellie said,
'It's an absolute delight to be joining Bookouture with our brand new series of sagas. We can't wait to introduce readers to Bramble Heath and its inhabitants, from the boys at the airbase to the land girls who keep the home fires burning. We hope readers love them just as much as we do!' 
We do hope you will join us on Facebook and Twitter to welcome Catherine and Helen to the Bookouture family.