Celebrating the life and work of Betty Rowlands on the 100th anniversary of her birth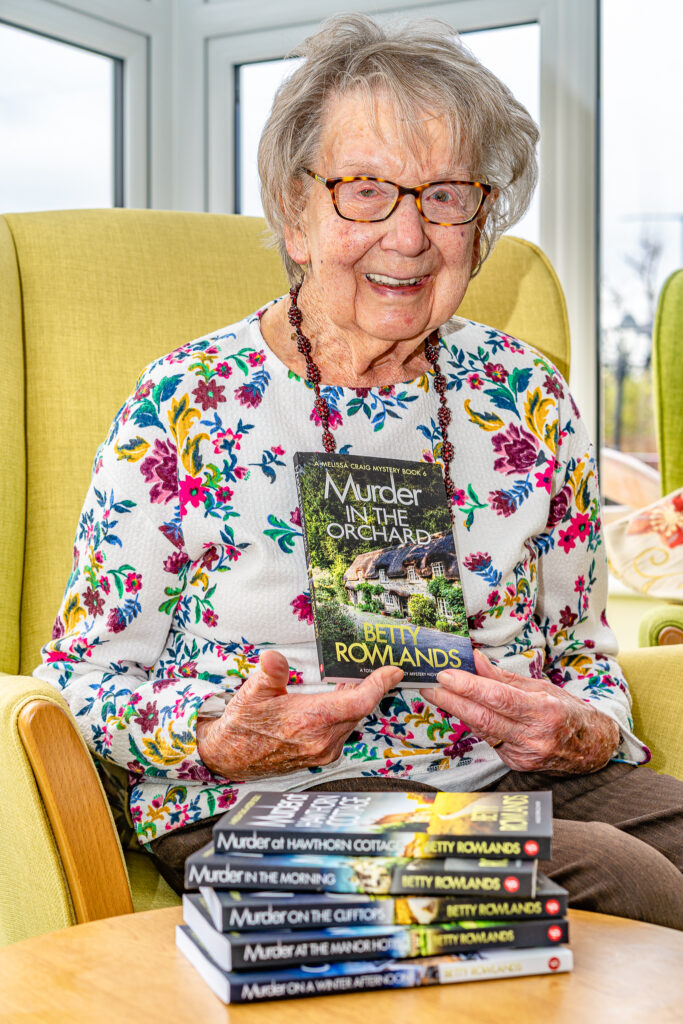 On what would have been her 100th birthday, the Bookouture team are remembering the extraordinary life and brilliant novels of our much-missed author, Betty Rowlands, our 'Queen of Cozy Crime', who died in 2020.
Her books were runaway bestsellers at Bookouture and on what would have been her 100th birthday, we are thrilled to announce that she has reached an amazing milestone – over 100 million Kindle Unlimited have been read across her titles. Additionally, sixty thousand paperback copies of her Melissa Craig series will be in newsagents, holiday parks and resorts this autumn in a new deal with wholesale supplier Riverside, bringing a new audience to Betty's books. Publishing Betty has been an enormous delight for the whole team at Bookouture and she is fondly remembered.
Her editor Maisie Lawrence said:
'Discovering and publishing Betty's books was a true team effort and although we all miss our wonderful author, I know she would be so proud of the astonishing milestone she has reached in her 100th year. No one was more excited by her fantastic sales success than Betty herself and she had all the residents and staff of her nursing home reading and recommending her books. I so much miss her warmth and sharp wit, and I am so pleased that so many cozy crime fans continue to discover her wonderful voice and fall for her exquisite mystery novels.'
Betty was overjoyed that her books enjoyed a resurgence in popularity and loved reading letters from her many readers. She is survived by two of her three children, four grandchildren and six great-grandchildren who will all be remembering her and celebrating her life on this special day. Plans are afoot for a murder mystery afternoon tea party, featuring clues from Betty's books, a full cream tea, a puzzle featuring the covers of her twenty-five titles as well as a glass or two of Veuve Clicquot.
For many years, Betty lived in the heart of the Cotswolds, where her Melissa Craig mysteries are set. She burst on to the crime scene in her mid-sixties by winning the Sunday Express / Veuve Clicquot Crime Short Story of the Year Competition in 1988, showing it is never too late to start writing. She was first published in the 1990s by Hodder & Stoughton and Severn House, and then digitally by Orion's Murder Room imprint, before Bookouture acquired her books as a backlist acquisition. With new titles and covers as well as a vigorous publication schedule, Bookouture brought Betty's titles to a voracious new readership. 
You can get Murder at Hawthorn Cottage, the first book in the Melissa Craig Mystery series here.
And Death at Hazel House, the first book in the Sukey Reynolds Mystery series here.
We would be absolutely thrilled if you were able to join us over on out Facebook and Twitter profiles to celebrate this exciting news.