Bookouture to publish new edition of Souvenirs from Kyiv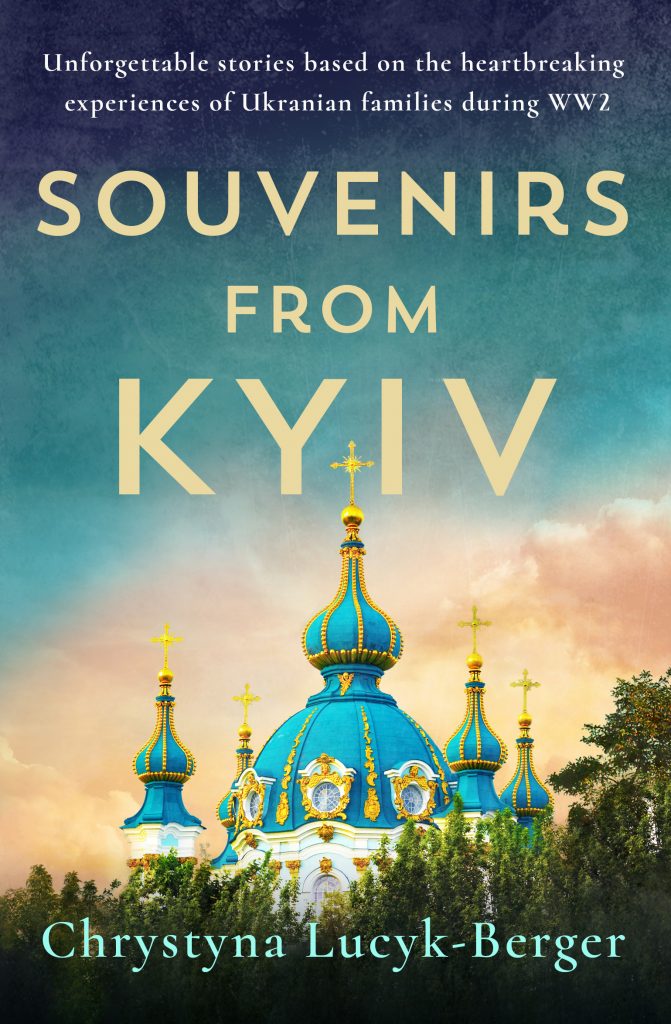 Bookouture are honoured to publish a new edition of Chrystyna Lucyk-Berger's Souvenirs from Kyiv, a book of stories inspired by the author's Ukrainian family history during the Second World War. Managing Director Jenny Geras and Associate Publisher Jess Whitlum-Cooper acquired World rights directly from the author.
Souvenirs from Kyiv will publish on 22 April. Chrystyna Lucyk-Berger said,
'Souvenirs from Kyiv is my attempt to connect the world to Ukraine and Ukrainians, and to share my understanding of a lesser-known history. I took liberties with the characters and events in order to weave together a complete portrait of the Ukrainians that I grew up with, loved, and respected. It is a portrait of a culture and country that I have grown to better understand as I have matured, and to love ever more deeply.
Russia has been trying to effectively wipe Ukraine off the world map for thousands of years. They haven't succeeded yet. And they certainly won't be able to now that the entire world is watching this war from their armchairs and laptops. I plead for peace in the pages of this collection, but that hybrid freedom fighter in me cannot deny this one very simple fact: by publishing these stories, I am picking up my stone and throwing it at Goliath. I am suddenly empowered to help make an impact. I want my readers and listeners to understand. To learn. To have their horizons broadened and to realize that there is no glory in war; there is no glory in the fight for survival.'
Jenny Geras said,
'We are honoured to be publishing this book and proud to be bringing Chrystyna's stories ­– and her Ukrainian family's history ­­– to a wider readership.'
Souvenirs from Kyiv was awarded 2nd Place in the 2014 HNS International Short Story Award and the collection won the silver medal in the IPPY Book Awards 2020 for Military and Wartime fiction. Chyrstyna Lucyk-Berger has previously published two historical novels with Bookouture: The Girl From the Mountains and The Woman at the Gates.