Bookouture signs a new thriller from bestseller Leslie Wolfe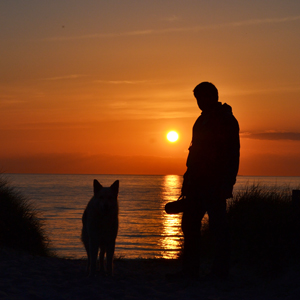 Bookouture is delighted to announce a new contract with Leslie Wolfe, author of the no.1 Kindle bestseller The Surgeon. Publisher Ruth Tross acquired World all languages rights in a second psychological thriller, publishing January 2024.
Leslie Wolfe is a hugely well-regarded author of standalone psychological thrillers and crime series, including the Kay Sharp series with Bookouture, which has sold in eight languages and hit the Kindle bestseller lists in the US, UK and Germany. The Surgeon was a massive success from publication, reaching no.1 in the UK Kindle chart and the top 50 in the US. It remained in the US top 100 for over three months post-publication, and is now published in print in the US by Grand Central. She has sold over 200,000 copies and had over a hundred million pages read of her Bookouture books.
Her new novel has all the ingredients her fans love: compulsive storytelling with multiple twists, strong female characters caught up in shocking situations, and excellent, gripping writing. It centres on a woman who vanishes, throwing the small town where she lives into chaos, and causing all kinds of secrets to be revealed.
Leslie said:
'I'm thrilled to announce my latest book deal with Ruth, my incredible publisher, and the Bookouture team. Diving deep into the realm of psychological suspense, this new venture promises to be a spine-tingling page-turner. Ruth's unwavering support and shared vision have been paramount in bringing this story to life. I am profoundly grateful for our continued collaboration, and I truly believe readers are in for an unforgettable journey. Let the countdown begin!'
Ruth said:
'I love working with Leslie so much. She is one of the best in the biz, delivering jaw-dropping reveals and pulse-pounding action every time. Her hundreds of thousands of fans are some of the most engaged I've ever seen, and they will absolutely love her latest, which takes her to new heights of twistiness and tension! We couldn't be more excited about building on The Surgeon's success with this fantastic new book.'
We would be delighted if you were able to join us on Facebook and Twitter to celebrate the brilliant news.