Bookouture sign new crime series from author Jenna Kernan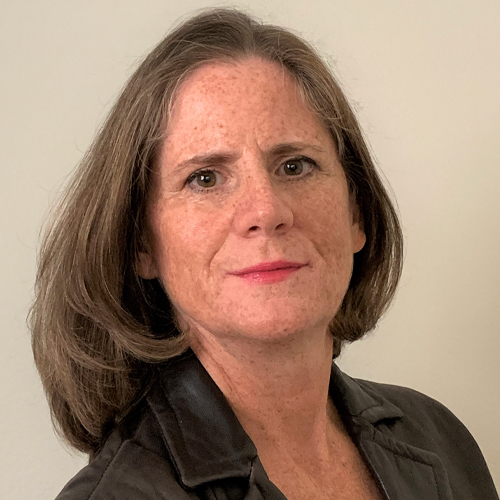 We are delighted to announce that we have signed a two-book deal with Publishers Weekly bestseller, two-time RITA nominee, and winner of the Book Buyers' Best award, Jenna Kernan. Commissioning Editor Ellen Gleeson struck the deal for World English rights, plus audio, with Ann Leslie Tuttle at Dystel, Goderich & Bourret.
The first book, entitled A KILLER'S DAUGHTER and publishing in February 2021, will introduce readers to FBI forensic psychologist Nadine Finch, whose biggest fear is that her identity as the child of serial killer will be exposed. It will take all her unique knowledge of a serial killer's mind to solve a new case which bears all the terrifying hallmarks of her mother's crimes.
Ellen said,
'As soon as I read the pitch for this incredible series I was hooked. Jenna weaves together all the elements of a successful crime thriller series with the utmost skill: fiendishly clever plotting; a flawed main character we can't help but root for; an incredibly atmospheric setting of Florida's Gulf Coast; and a healthy dollop of romantic tension. I can't wait to share these incredible books with the world and I know that readers will love Dr Nadine Finch as much as I do.'
Jenna said,
'I'm overjoyed to sign a two-book deal for my thriller series with Bookouture because I believe that Bookouture's publishing model represents the future of the industry. Bringing this series to life is a dream and it is an absolute delight to work on the editorial process with Ellen Gleeson whose feedback has already enriched my books. My thanks to the entire Bookouture crew for their gracious welcome and the enthusiasm they bring to this. I couldn't be more pleased to join their family and look forward to future collaborations with Bookouture!'
Ann-Leslie said,
'Jenna Kernan is a Publishers Weekly bestselling author who has written over thirty novels. I'm especially excited to see Jenna working with Ellen Gleeson to publish this new thriller series with Bookouture. The series draws on Jenna's extensive knowledge of police procedure and is set on Florida's Gulf Coast.'
Please do join us on social media to celebrate.