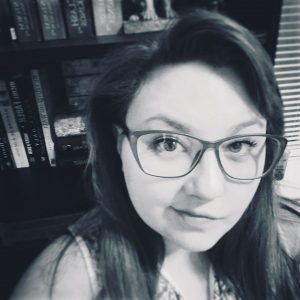 Bookouture are thrilled to announce the signing of debut author Vikki Patis in a World rights deal for two dark psychological thrillers.
The Diary is a tense and gripping thriller about the insular effects of strong teenage friendships and their ability to hide our most devastating lies.
Lauren returns to her home town for the ten-year anniversary of her sister Hannah's death and finds a diary. It is full of her and her friends' secrets. She begins to get threats against her. But no-one else has seen the diary, and only Hannah knew all their secrets. And Hannah's dead, isn't she?
It publishes in January 2019 with a second standalone thriller to follow later in the year.
Jennifer Hunt said,
The Diary was a submission I stopped everything to read. Vikki's written two tense and complex characters in Lauren and Hannah who are impossible to let go of. I couldn't be more delighted she's joining Bookouture – our readers are going to be completely hooked by her brilliant books.
Vikki added,
I'm so excited to be joining Bookouture. The Diary is a story that's incredibly close to my heart, and I'm so happy to be sharing it with a team that's just as excited about it as I am. As a book reviewer, I've already read and enjoyed the work of numerous Bookouture authors, and I'm thrilled to be joining such a fantastic group of people.
We do hope you will join us on Facebook and Twitter to celebrate.