Bookouture remembers Betty Rowlands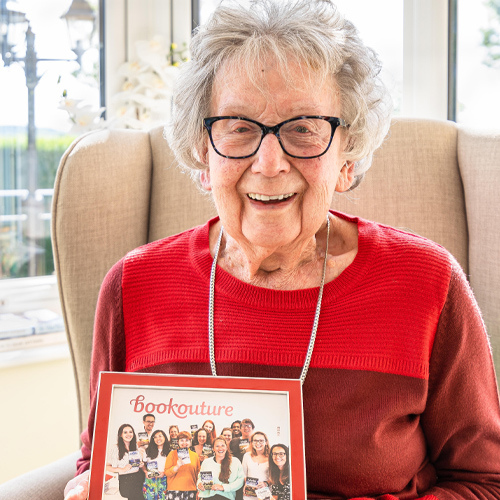 On the second anniversary of her death, the Bookouture team are remembering our brilliant and much-loved author, the 'Queen of Cozy Crime' herself, Betty Rowlands.
After winning a short story competition when she was in her mid-sixties, Betty was published in the 1990s by Hodder & Stoughton and Severn House, and then digitally by Orion's Murder Room imprint. Decades later, we acquired them and gave them a new lease of life with brand new packaging and pushed them out to a delighted audience of new readers.
So far, Betty's twenty-five books and three boxsets have sold over 470,000 copies across all formats with over 114 million pages read in Kindle Unlimited. Her books continue to hit the top 100 of Amazon's Kindle charts, and last month, Murder at Hawthorn Cottage reached #1 in the UK and Australia, and #16 in the US. Readers around the world adore her books, calling them utterly addictive, charming and unputdownable.
Her editor Rhianna Louise said,
'It is an absolute joy to be Betty Rowlands' publisher. With new and innovative strategies, we are continuing to take Betty's books to new heights, and we know she would be so proud of everything she continues to achieve. If you'd like to delve into a world of cream teas, buttered crumpets, murder and sleuthing in the stunning Cotswolds, Betty's timeless whodunnits are perfect for you.'
You can grab Murder at Hawthorn Cottage, the first book in the Melissa Craig Mystery series here: https://geni.us/B07PP376JWsocial
and Death at Hazel House, the first book in the Sukey Reynolds Mystery series here: https://geni.us/B07N7PSY8Vsocial