Bookouture re-sign women's fiction authors Davies and Mansell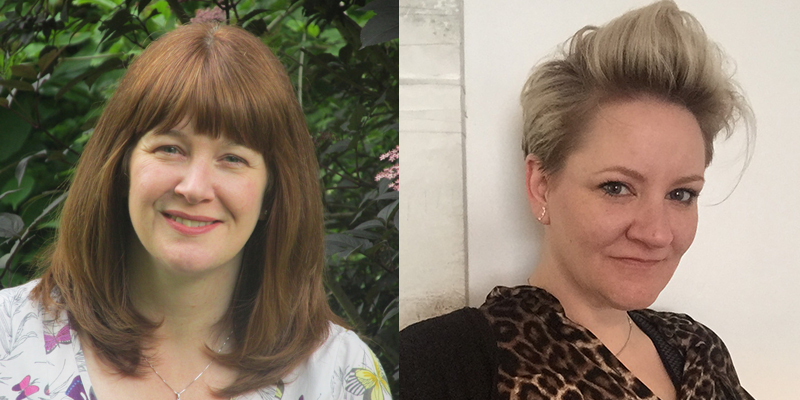 We are delighted to share the news that we have re-signed contracts with women's fiction authors Emma Davies and Anna Mansell.
Associate Publisher Jessie Botterill has signed a new world rights deal with Emma Davies for two dark and emotional women's fiction novels for 2020. A step away from her trademark uplifting escapist novels, Davies plans to grow her readership by expanding into gripping, secretive and twisty family dramas. The first novel will publish in April 2020, and the next in July.
Jessie Botterill said,
'When Emma sent over the idea for these two new novels I practically jumped out of my seat with excitement. Her novels, though ultimately feel-good, have often had troubling issues and emotional secrets at their heart and I'm thrilled she's open to embracing her darker side for this next venture. I love it when authors are keen to challenge their readers as well as themselves, and I have no doubt that this new direction will be a huge success.'
Emma Davies said,
'I'm delighted to have signed with Bookouture for another two titles. I shall still be writing in the way that I, and my current readership, love, but I'll also have the creative freedom to explore the darker side of life as well as the light, and I hope this will appeal to even more readers. Bookouture's marketing and editorial expertise, together with their enthusiastic support of this new venture, makes for the perfect partnership and I'm hugely excited by the prospect.'
Associate Publisher Isobel Akenhead has acquired World rights in two powerful new emotional women's fiction novels by Anna Mansell, for publication in March and August 2020.
Isobel Akenhead said,
'I absolutely love working with Anna – who is a brilliant writer with a powerful understanding of real people's lives and relationships. I'm thrilled to be publishing two more of her heartbreaking, beautifully honest novels, which I feel confident will find her a bigger audience than ever before.'
Anna Mansell said,
'This is my third contract with Bookouture and that's because working with them is a genuine joy. The team are tireless in their passion for our books and I couldn't be more excited to work with Isobel again. She knows how to get the best out of my stories and I can't wait to share them with my readers.'
We do hope you'll join in with our celebrations over on Facebook and Twitter.