Bookouture re-sign psychological thriller writers Lynes and Clarke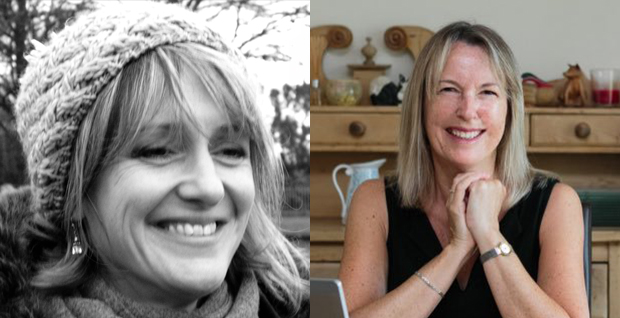 We're super excited today to share the news that we have re-signed contracts with two of your favourite psychological thriller writers SE Lynes and Wendy Clarke.
Jenny Geras, Publisher, has acquired World English rights to three more novels by S.E. Lynes from Veronique Baxter at David Higham Associates.
Susie is the author of Mother, The Pact, The Proposal and The Women, all of which have been Kindle UK top 100 bestsellers, as well as Valentina, which was originally published by Blackbird Digital Books.
The first book in the new contract will publish in December 2019, and will be in a new area for Lynes, and two more psychological thrillers will follow in 2020.
Jenny Geras said,
I'm delighted to be publishing three more books from Susie – and especially right now, with The Women doing so well, and getting some of the most incredible reader reviews I have ever seen. I know that Susie's many fans will be thrilled to hear that there are three more books coming!
S.E. Lynes said,
I absolutely love working with this dynamic, brilliant and hugely supportive team, am busy writing at this very moment and cannot wait to share some more dark and twisty tales with my amazing and lovely readers. Massive love and thanks to my publisher and to all the readers who have supported me through the last five novels. I hope you enjoy the next three every bit as much.
Commissioning Editor Jennifer Hunt has acquired world rights to two more psychological thrillers from Flash500 Novel Competition winner and kindle bestseller Wendy Clarke, whose debut What She Saw raced into the Kindle top 100 in May. Both will publish in 2020.
Jennifer said,
Wendy is an extraordinary author: her reviews are outstanding, she has an incredible flair for building tension and her books get better and better. I know I'm not the only person thrilled she's writing more for Bookouture, with readers completely compelled by her first thriller and just as desperate for more.
Wendy added,
It's been an absolute pleasure writing for Bookouture, especially as it's allowed me to work with my very lovely and talented editor, Jennifer Hunt. To be given the opportunity to write two more books for this dynamic and supportive publisher is a dream come true.
Do join in the announcement celebrations over at Facebook and Twitter.