Bookouture re-sign historical fiction authors Evans and Mitchell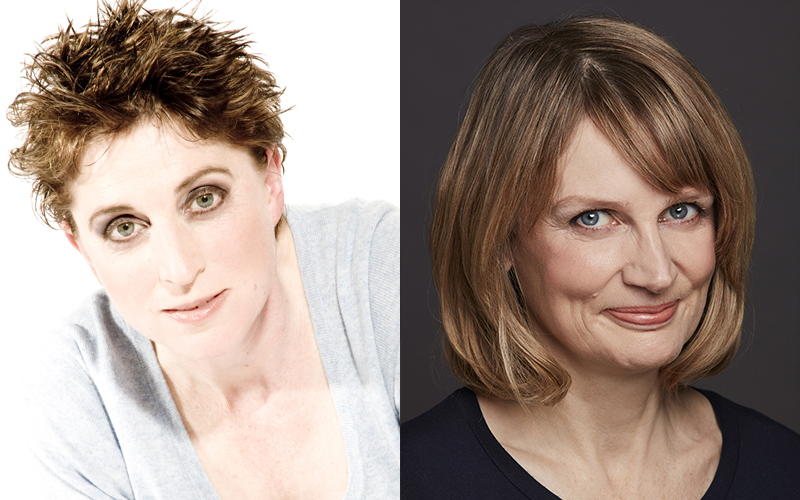 We are thrilled to announce that we have re-signed contracts with historical fiction authors Natalie Meg Evans and Sarah Mitchell.
Commissioning Editor Ellen Gleeson acquired World English Rights from Laura Longrigg of MBA Literary agency for two Italy-set World War Two novels by Natalie Meg Evans, for 2020 and 2021. The deal also includes audio rights, a first for the author with Bookouture.
Ellen Gleeson said,
'When Natalie sent over her ideas for the new contract I was immediately excited by their potential. These two novels will plunge readers into the heart of the Italian resistance and be packed with intrigue, action and romance, all against the backdrop of a stunning and escapist coastal setting. Natalie has such a powerful and compelling voice that's perfect for the historical fiction genre, and with eBook readers hungrier than ever for World War Two stories, I'm confident that these novels will be a big success, and that we can grow Natalie's already strong readership.'
Natalie Meg Evans said,
'A two-book contract from Bookouture is a joyous thing! Not only a vote of confidence in the novels I write, but an open invitation to spend months researching a new place and a different theatre of history. I've set previous books around World War Two, but the next two will carry me to Italy and into a harrowing and costly campaign which many consider to have been unfairly left out of the public consciousness. I immerse myself in the landscape of my books, and dormant memories of time spent on the gorgeous Amalfi coast are being awakened. My long-ago Italian O-level is being ratcheted back to life too! I'm delighted to have worked with Kathryn Taussig who has been my editor from the outset, first with Quercus, subsequently with Bookouture, and I now have the pleasure of working with Ellen. To be with Bookouture for the audio release of the next books is another exciting departure. I'm indebted to Laura Longrigg, my agent at MBA, for negotiating this next phase of my writing life.'
Commissioning Editor Cara Chimirri has acquired World English rights for a new historical novel from Sarah Mitchell, via Veronique Baxter at David Higham Associates. Publishing in 2021, the novel tells of how the arrival of German prisoners of war in a Norfolk village divides the community and explores the power of love in the face of war.
Cara said,
'I am delighted to be taking Sarah's publishing forward with Bookouture with another unforgettable wartime story. When I read Sarah's first novel, The Lost Letters, I was absolutely captivated by the way she crafted such an emotionally resonant story of love, friendships and family secrets. I am so excited for Sarah to be taking us back to the 1940s and I know readers are going to fall completely under the spell of this stunning novel.'
Sarah said,
'I am thrilled to be signing another contract with Bookouture. It's very exciting to be writing another historical novel and I feel incredibly lucky to be published by such a dynamic and successful company. I really hope my readers will enjoy the new book as much as they have The Lost Letters.'
Please do join in the celebrations over on Facebook and Twitter.