Bookouture re-sign contracts with Kelleher and Jenkins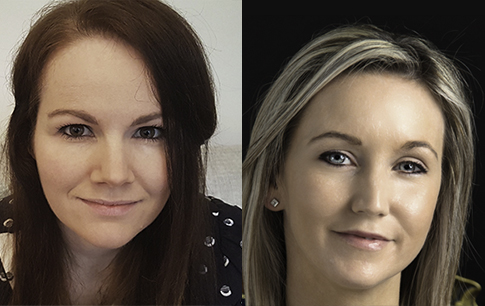 SO EXCITED today to share the news that we have signed new deals with Victoria Jenkins and Casey Kelleher.
We are delighted to share the news that we have re-signed with thriller writer Victoria Jenkins.
Publisher Jenny Geras has signed a World English rights deal with Anne Williams at the Kate Horden Literary Agency for three more of Victoria Jenkins' gripping thrillers. The first book will be released in May 2021 with the next two to follow in November 2021 and May 2022. Associate Publisher Lucy Dauman will be taking over the publishing of these novels.
Lucy Dauman said,
'I have long been a fan of Victoria Jenkins' writing so it's a real privilege to be working with her and Anne going forward. I'm thrilled to be publishing three more of her unputdownable novels and I can't readers to have their socks knocked off by more of those mind-blowing twists!'
Victoria Jenkins said,
'I have been so lucky to work with Bookouture over the past couple of years, and am delighted to have been offered this new publishing deal. I am looking forward to working with Lucy on this series and developing a new set of characters that hopefully readers will love.'
We are also thrilled to have acquired world rights in two further novels from bestselling author of The Taken and The Betrayed, Casey Kelleher. Casey will be returning to the gritty streets of London with a new series character, Lucy Murphy, a police officer who finds herself working back on the estate where she grew up; a place haunted by memories from her tragic childhood. Casey will be published by Therese Keating, who will shortly be joining Bookouture from Quercus.
Therese says,
'Casey has deservedly won legions of devoted readers with her gritty, gripping novels. Her great skill is not only in creating stories you can't wait to read, but also characters you can't help root for, no matter how villainous they might be! I can't wait to work with her, and to help bring more compelling stories to her fans, who I know are going to love Lucy Murphy.'
Casey says,
'I am absolutely thrilled to announce that I've signed a further two-book deal with Bookouture. I'm so looking forward to continuing working alongside such a dynamic, successful publisher, as well as my fantastic new editor Therese Keating. Here's to an exciting year ahead!'