Bookouture re-sign contracts with Kate Hewitt and Jessica Thorne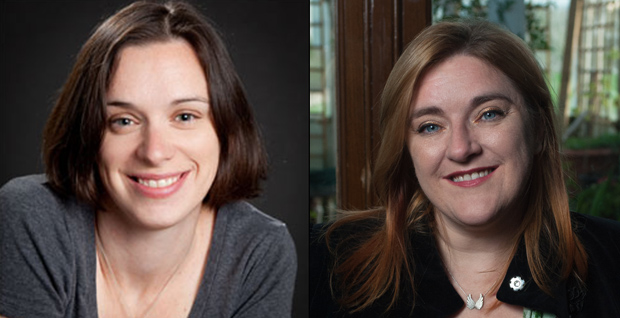 We're on fire this week with author news and are today celebrating that we'll be bringing you more awesome reads from Kate Hewitt and Jessica Thorne.
Associate Publisher Isobel Akenhead has agreed a deal for world rights in all languages to four more novels from bestselling women's fiction author Kate Hewitt, to publish in 2020 and 2021, in both the emotional women's fiction and historical women's fiction genres.
Isobel Akenhead says,
Working with Kate is an absolute dream, and we have been so thrilled to see Not My Daughter become a bestseller in the UK and abroad. Her writing is beautiful, and it resonates with her many readers who – like me – are captivated by her extraordinary ability to get to the human heart of a dilemma. I'm incredibly proud to be her publisher at Bookouture and cannot wait to read her new novels.
Kate Hewitt says,
I'm delighted to continue to work with Isobel and the whole Bookouture team. They are a wonderful and innovative publisher in all aspects of the industry, and they're absolutely brilliant to work with. I can't wait to write more women's fiction as well as some new historical novels, all with the deep emotion I love to evoke.
Publishing Director Kathryn Taussig has acquired World English rights in two more commercial fantasy novels by acclaimed author Jessica Thorne from Sallyanne Sweeney at Mulcahey Associates. The first novel, Mageborn, will publish in February 2020, followed by the second book in the series in May 2020.
Mageborn follows the story of Grace, an orphan who has been trained as an elite soldier to track down Mageborns – those who are born with forbidden magic – and destroy them if they don't surrender their power to the Crown. But then Grace herself begins to show the first signs of magic. Only the mysterious Lord of Thorns, the castle recluse, can help her now…. if he doesn't destroy her first.
Jessica Thorne says,
I'm absolutely delighted to be working with Bookouture on a new series. Fantasy romance has always been my first love, so it is wonderful to plunge into this world of adventure, love and magic. Ever since I was little I've wanted to write stories like this, so I am over the moon to have the opportunity. Kathryn and the team have been a dream to work with and I can't wait to see where this new adventure brings us.
Kathryn Taussig says,
The concept of Mageborn gripped me from the start. Like Jessica's previous novels – The Queen's Wing and The Stone's Heart – Mageborn's protagonist, Grace, is a courageous young woman who must find the strength within to fight an evil force that's threatening everything she loves. I know that both Jessica's existing fans and new readers are going to adore this absolutely brilliant book.
Please do join us on Facebook and Twitter to celebrate this awesome news.