Bookouture re-sign contracts with Boyd and Mercer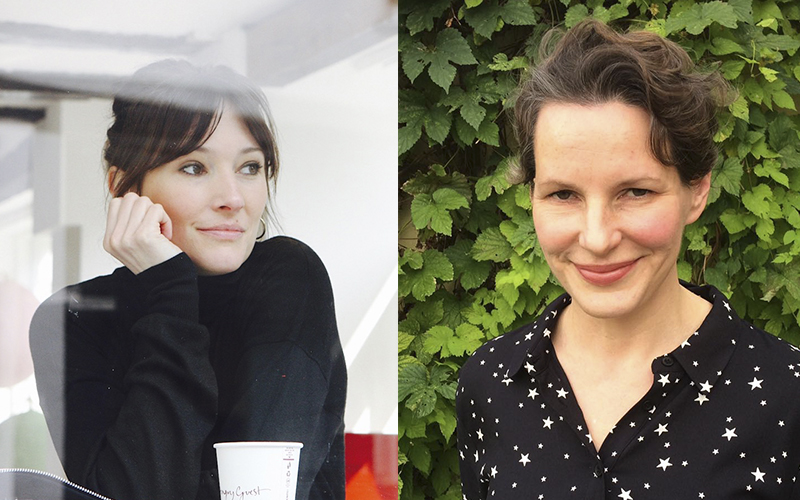 We're very excited to share that we have re-signed contracts with authors Clare Boyd and Ali Mercer.
Firstly, we are thrilled to announce that Associate Publisher Jessie Botterill has agreed a new deal for World English rights, including audio, for two new domestic suspense novels from Clare Boyd with Broo Doherty of DHH Literary Agency. Boyd's first three novels, Little Liar, Three Secrets and Her Closest Friend have all hit the Amazon UK top 100 and her latest novel will be available for pre-order before Christmas.
Jessie says,
'Clare's novels always leave me feeling shaken for a few days after I finish reading. The dilemmas she puts her characters in are tense, complex and always dangerously close to the bone and I can't wait to ride the emotional rollercoaster she takes us on in her next family drama.'
Clare says,
'I feel unbelievably lucky to have signed another two-book deal with Bookouture. Jessie Botterill and the team are such a pleasure to work with, and I can trust that they are constantly fighting for my books, both editorially and commercially. Their faith in me is a wonder. I'm utterly thrilled to be with such an energising, cutting-edge publisher.'
And secondly, we're delighted to announce that Commissioning Editor Cara Chimirri has acquired two new novels from Ali Mercer via Judith Murdoch of Judith Murdoch Literary Agency. Ali's new books will bring readers more of her trademark page-turning, emotional family dramas.
Publishing in July 2020, Ali's next book tells the story of Dani, who has been raised by her aunt following the death of her mother when she was a small child. Dani has always wondered why so much silence surrounds her mother's death. When she comes across her mother's diary packed away in the attic the discovery leads her to uncover a secret that will change her world forever. Another thought-provoking and gripping read will then follow in February 2021.
Cara says,
'I am beyond thrilled to be taking on Ali's publishing. I am such a fan of her beautiful writing and the way she can tell the most emotionally impactful stories with the lightest of touches. The whole Bookouture team are delighted by the way readers have responded to Lost Daughter and His Secret Family. I can't wait to get more of her brilliant novels into the hands of her existing fans and also bring them to new readers everywhere.'
Ali says,
'I'm delighted to have signed a new contract with Bookouture. It's been a brilliant experience working with them over the past year, and I'm amazed by what we've been able to achieve in terms of putting my stories into the hands of readers worldwide. It's great to have the opportunity to build on this with two more books.
This seems like the ideal time to say thank you to the talented team, which is a powerhouse of energy and enthusiasm. Their combination of editorial expertise and digital marketing know-how is second to none. I'm very grateful to Kathryn Taussig and Cara Chimirri for their insights and all they've done to make my books the best they can possibly be. I'm also really impressed by the way Bookouture authors support each other. I'm very much looking forward to publishing my new novels – I can't wait to see the next cover.'
Please do join us over on Facebook and Twitter to celebrate the great news.