Bookouture re-sign contracts with Boland and MacDonald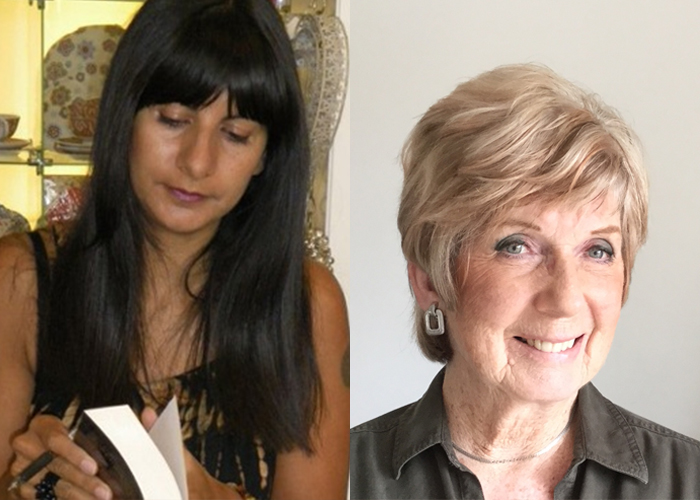 We are absolutely delighted to share that we have re-signed contracts with Shalini Boland and Dee MacDonald.
Associate Publisher Natasha Harding has acquired World All Language rights including audio, film and TV for four brand new psychological thrillers by Kindle Top Five and USA Today bestseller author Shalini Boland. Shalini has previously published eight bestselling psychological thriller novels.
Natasha Harding said,
'I'm beyond excited to continue publishing Shalini Boland's incredible books. The last few years have been a fantastic partnership between Shalini and Bookouture. Her publishing continues to go from strength to strength and we can't wait to share more of her completely addictive and pulse-racing stories with her fans. These books are not to be missed!'
Shalini Boland said,
'I'm absolutely thrilled to continue working with my wonderful editor Natasha Harding. Bookouture is a dream company to work with and I feel incredibly grateful and excited to have re-signed with them. I'm looking forward to bringing more twisty psychological thrillers to my readers. Can't wait to get writing!'
Natasha has also acquired World All Language rights for two new books from author Dee MacDonald via Amanda Preston at LBA Literary Agents. Dee MacDonald has previously published four women's fiction novels with Bookouture, with bestselling titles The Runaway Wife and The Silver Ladies of Penny Lane making her a firm favourite with readers. Dee will be turning her hand to cozy crime with her upcoming novels, featuring series character Kate Palmer.
Natasha Harding said,
'Bookouture are extremely delighted to announce a new two book deal with the wonderfully talented Dee MacDonald. Readers have fallen in love with her relatable, true-to-life characters, warm wit and brilliant plot twists. This new Cornish cozy crime series combines all of this with a fantastic central character in Kate Palmer and very satisfying who-dunnit storylines! Perfect for fans of Betty Rowlands, Faith Martin and Agatha Christie.'
Dee MacDonald said,
'I'm so thrilled to be doing two cozy crime books with Bookouture. This is a new genre for me and I can't wait for you all to meet Kate Palmer – and the intriguing characters of the little Cornish village where the books are set!'
Amanda Preston said,
'I'm so excited about this new direction for Dee. Dee has combined her trademark warmth and humour with a cracking, page-turning mystery and I'm delighted by all of Bookouture's plans for this series.'