Bookouture launches non-fiction imprint Thread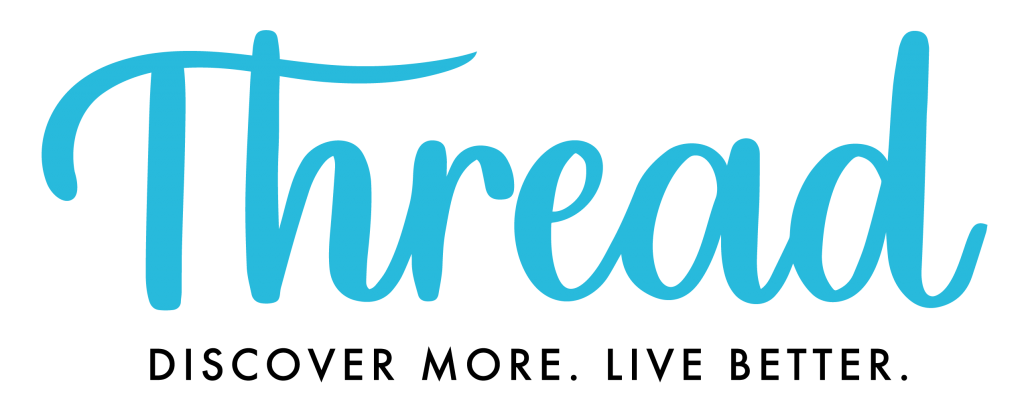 We are absolutely delighted today to share the news that Bookouture is launching a new non-fiction imprint that will bring together leading experts and voices across a range of topics including self-development, personal finance, parenting, nutrition and fitness, popular psychology and inspirational memoir.
Headed up by Publisher Claire Bord, Thread will launch its first five titles in May 2020.
Bord said:
'I joined Bookouture when it was a small start-up with a team of three. I feel very proud to have played a part in building Bookouture into one of the leading digital publishers in the UK with major global reach. With our model of small publisher flexibility and smart effective marketing and publicity, combined with the rapidly growing appetite for a broad range of non-fiction in digital formats, it makes sense for us to expand our remit to non-fiction. In launching Thread, my mission is to discover the transformative, thought-provoking and inspiring ideas and voices that will speak to people across the world looking for a healthier way to live, parent better, succeed at work, or discover and learn from the life experiences of others.'
Launch titles will include the first two books in a 15-Minute Parenting series by clinical psychotherapist, TEDx speaker and parenting expert Joanna Fortune. Created with busy parents in mind, Joanna has devised a unique childcare method structured around 15-minute games that can be easily incorporated into daily routines. From newborns to the age of 7, and 8-12-year olds, her techniques are underpinned by research, neuroscience and therapeutic theories. The third book will cover the teenage years. Bord acquired World English Language rights in three books from agent Marianne Gunn O'Connor.
Sunday Times bestselling author Theresa Cheung also joins Thread with The Sensitivity Code: Life strategies for thriving in an overwhelming world. Theresa's meticulous research which blends scientific studies, her own experience and real stories, debunks the myth of what it means to be sensitive in a time when celebrating the strength in showing compassion, empathy and kindness has never been more necessary. The second book, 100 Ways to be Kind, will be released later this year with the third books scheduled for 2021. Bord acquired World All Language rights in three books from Jane Graham Maw at the Graham Maw Christie Agency.
Another launch title for the list is joint memoir, Take My Hand, in which best friends Kerry Fisher and Pat Sowa share everything they've learnt from surviving the darkest of times when their teenage sons were both diagnosed with life-threatening illnesses within weeks of each other. In this profoundly moving, heartfelt and brave book, Kerry and Pat take readers on a very personal exploration of the universal experiences of grief and loss, love and friendship that connect us all and offer a lifeline both to those overwhelmed by heartbreak, for friends and family who don't know how to help and a powerful reminder that no matter how difficult life gets, you are not alone. The book will be serialised in Femail on publication. World English Language rights were acquired from Clare Wallace at the Darley Anderson Literary, TV and Film Agency.
In Cooking for Your Genes, expert nutrigenomic practitioner Debbi Nathan and chef Helen Nathan guide readers through the four key lifestyle genetics. Combining cutting-edge science and stress-free, delicious recipes, their book explores the science of how food 'talks' to our genes. It looks at the interaction between biology and our genes, and how we can eat our way to better health. Bord acquired World English Language rights from Araminta Whitley at The Soho Agency.
Managing Director Designate Jenny Geras commented:
'In the light of the unfolding coronavirus crisis, it has never been more important for us as a leading digital publisher to get books to readers quickly, particularly in ebook and audio formats. The launch of Thread will enable us to reach a new audience where we already know there is a strong appetite across a range of non-fiction topics. I'm really excited to see us expanding our remit into non-fiction, and I can't wait for us to publish this brilliant launch list.'
Thread is open for submissions which can be sent via www.thread-books.com/submit or directly to Claire@bookouture.kinsta.cloud