Bookouture announce Jack Renninson as Science Fiction and Fantasy Associate Publisher (consultant)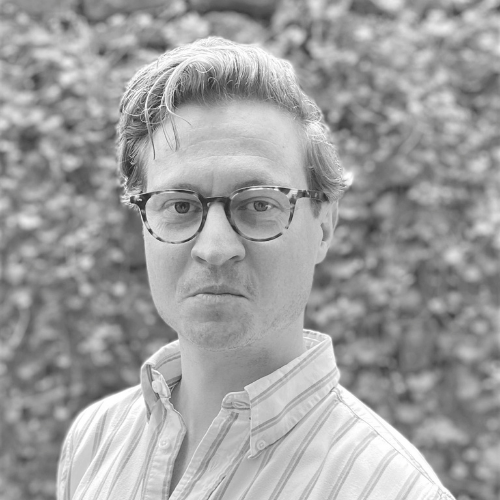 We are thrilled to announce that Jack Renninson will start as associate publisher (consultant) on 30 May, working on a new Science Fiction and Fantasy list. Renninson will work alongside fiction publisher, Ruth Tross, to establish the company's new imprint, launching later this year. He can be contacted at jack@bookouture.kinsta.cloud.
Currently based in Panama City, Renninson previously worked at HarperVoyager, where he supported brand publishing and built a list of science fiction, epic fantasy, horror and urban fantasy. He published books nominated for prizes including the Arthur C. Clarke Award, World Fantasy Award and Shirley Jackson Award, as well as Sunday Times bestseller The Embroidered Book by Kate Heartfield and New York Times bestseller Still Just a Geek by Wil Wheaton.
Ruth Tross said,
'We were all hugely impressed in Jack's interviews by his incredibly analytical approach to publishing – he was always putting the digital reader at the heart of his thinking. His savvy data-led mindset combined with his genre expertise convinced us he was the perfect person to establish Bookouture in this area of the market. We are always working to diversify our publishing and reach new audiences, and we can't wait to acquire and publish our first SFF digital bestsellers.'
Jack Renninson said,
'It's hard to imagine a greater adventure, as a publisher, than launching an imprint in the genre you love. I am grateful to Ruth and all at Bookouture for this opportunity. Science fiction and fantasy publishing is evolving, reshaped by online developments from subscription boxes to BookTok. With unmatched digital insight and an inspiring focus on authors and readers, Bookouture is perfectly placed to discover and develop the genre's most exciting new voices.'
Bookouture is the UK's leading digital publisher. It has sold over 55 million copies and now employs over forty members of staff. It launched a non-fiction imprint, Thread, two years ago, and will celebrate its tenth birthday in November this year.
Please join us on Facebook and Twitter to welcome Jack to the Bookouture family.