Bookouture agrees major feature film deal for Freida McFadden's The Housemaid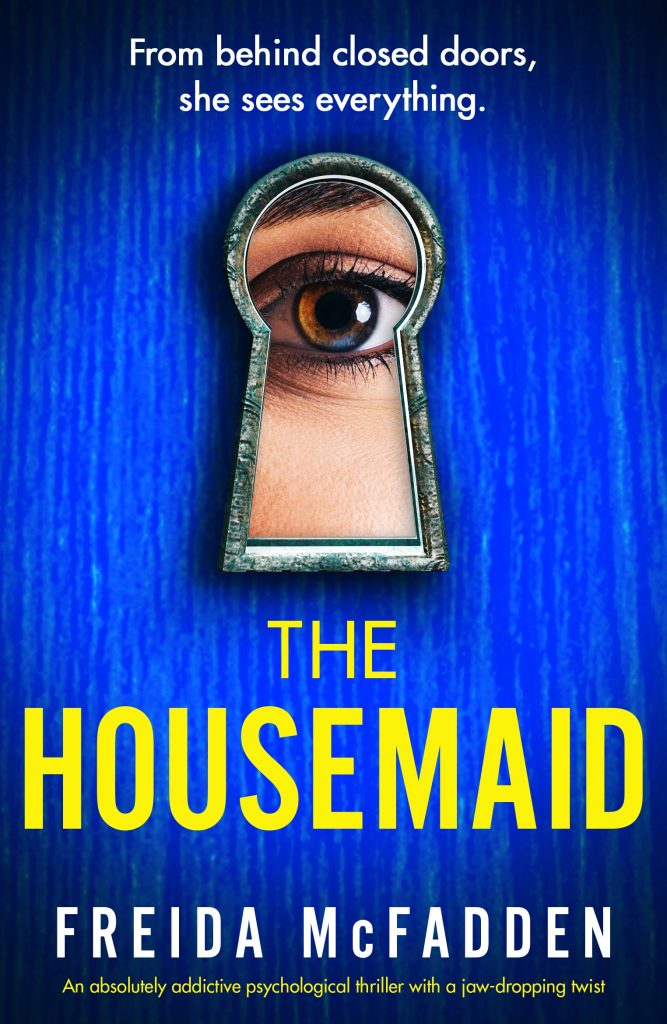 Following a recent auction, we are are thrilled to announce that we have agreed terms for a major feature film deal for internationally best-selling psychological thriller The Housemaid by Freida McFadden.
The winning bid came from producer Todd Lieberman (Beauty and the Beast, Wonder, White Bird: A Wonder Story) who yesterday announced The Housemaid as the first project for his newly formed film and television production company Hidden Pictures. The deal is part of a strategic partnership with global content leader Lionsgate who are financing the acquisition. Lieberman was up against a team of industry heavyweights, but his tenacity, passion and dynamic business proposition won him the auction.
Richard King, Bookouture's Head of Rights, brokered the deal.
'Hidden Pictures will seek out stories that look to entertain and inspire,' said Lieberman. 'We want to explore and reveal the truths of our varied lives, sometimes funny, sometimes sad, and sometimes shocking—and we're aiming to bring these discoveries to the forefront through our upcoming slate of feature films, documentaries, and television series.'
'I am so grateful to all the readers who helped make The Housemaid a success,' the author, Freida McFadden added. 'And I'm incredibly excited to see how the Hidden Pictures team will bring my book to life!'
The Housemaid – about a desperate woman taking a job working for a wealthy family who aren't all they seem – was acquired for Bookouture direct from the author by Associate Publisher Ellen Gleeson and published by Bookouture in ebook, audio and print-on-demand paperback at the end of April 2022, with a mass market paperback coming up from Little, Brown's Sphere imprint in December 2022. The book quickly became an Amazon top five bestseller in both the US and the UK, and a record-breaking success in Kindle Unlimited, Amazon's subscription reading service. Bookouture's rights team has concluded 20 foreign rights deals and counting, including a four-way German auction and a three-way Spanish auction.
Ellen Gleeson said, 'Freida has had an amazing self-publishing career and it was a very exciting day at Bookouture when she signed with us. The Housemaid is a perfectly crafted psychological thriller, packed with twist after twist, and to have the whole Hidden Pictures team on board sharing our passion for this book is such a joy!'
Grab your copy of The Housemaid which is #free in #KindleUnlimited here: https://geni.us/B09TWSRMCBsocial