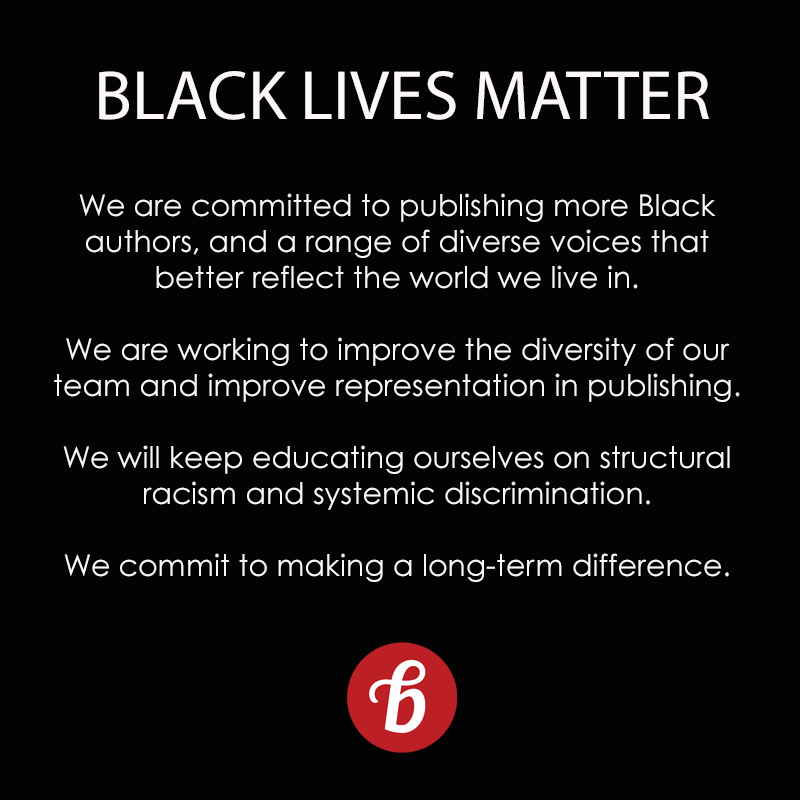 As part of Hachette, Bookouture has always supported initiatives to improve representation in publishing. But we acknowledge that Bookouture and the publishing industry have a significant issue in the representation of those from minority backgrounds, and that Bookouture has previously not done enough to identify and rectify its position regarding these issues. In light of the Black Lives Matter movement and Pride Month, we commit to making a long-term difference with a renewed sense of urgency. Some of our initial plans are outlined below:
Bookouture aims to reach a staff BAME representation target of 15% by 2021 and 20% by 2023, with a particular emphasis placed on representation in senior roles.
We are ramping up our outreach efforts to authors from diverse backgrounds.
We will volunteer with organisations that further the cause of diversity in publishing.
We are launching a company book club to better educate ourselves on structural racism.
We have created an internal Diversity & Inclusion team to drive these initiatives, hold individuals to account, and ensure that every action is converted into long-term and sustainable change.
We wanted to formalise our long-term strategy before commenting on recent events: we'd like to apologise to those we have let down by not speaking out sooner. We understand if our silence has left any of you feeling unsupported and questioning Bookouture's position.
But let it be said: we believe Black lives matter. We stand with and celebrate our LGBTQ+ authors and colleagues this Pride Month and beyond. We will do better to address structural racism and systemic discrimination of all kinds in a meaningful and sustained way. And we look forward to playing our part in making our industry a more diverse, inclusive, and better one.