Bestseller Patricia Gibney celebrates TWO MILLION SALES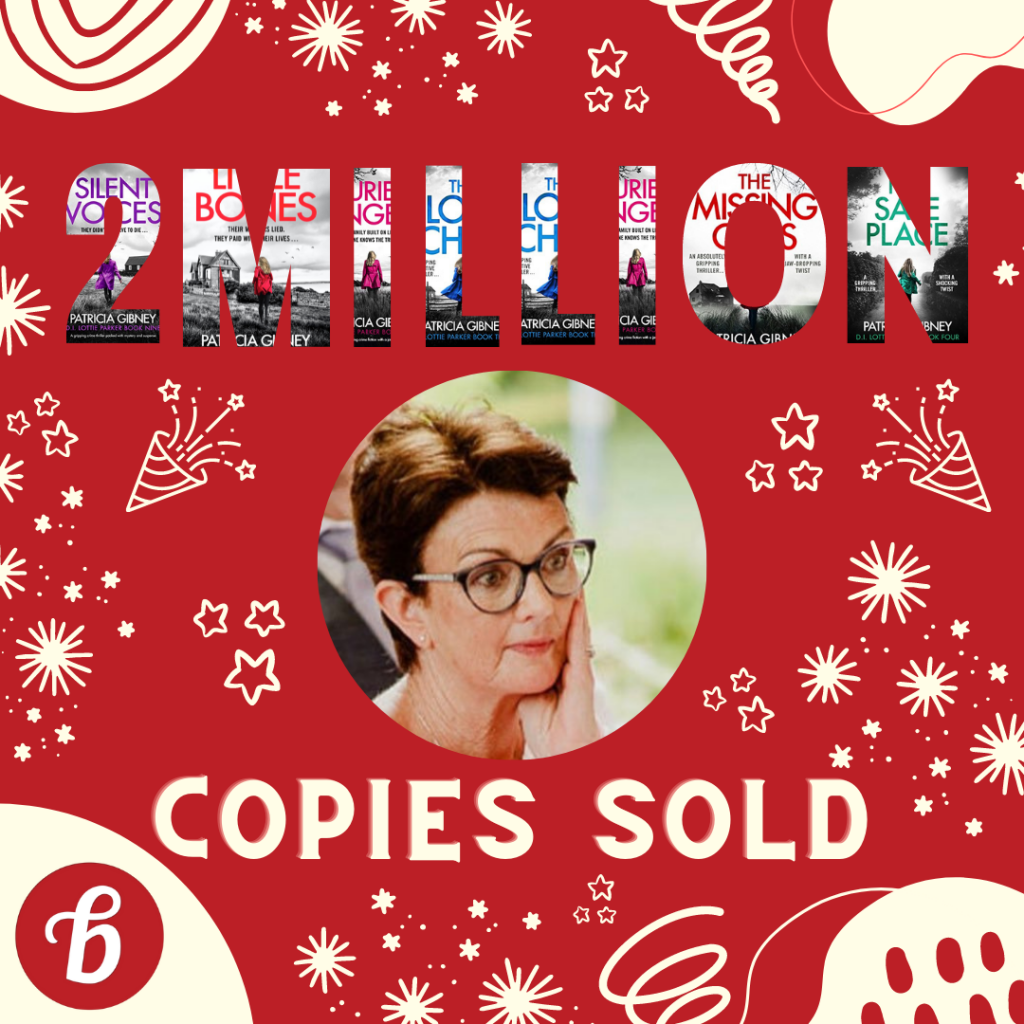 We are absolutely thrilled on International Women's Day to announce that bestselling author Patricia Gibney has sold over two million copies of her books. Bookouture have published ten titles in the Detective Lottie Parker series since 2017 and the series has notched up an impressive nine Kindle UK top twenty bestsellers.
Patricia is the epitome of an amazing woman; an incredibly hands-on mother, grandmother and daughter and is an inspiration to all at her publisher Bookouture as well as in the crime writing world.
Associate Publisher Lydia Vassar-Smith said,
'Patricia is an astonishing writer who has chalked up an incredible milestone in hitting the two million mark so speedily. I love working with her and watching her create serpentine twisty plots for her amazing maverick detective Lottie Parker. It's no surprise that readers keep coming back for more.'
Patricia Gibney said,
'I am thrilled to have reached this milestone with my Detective Lottie Parker series. I'm incredibly grateful to every one of the readers who have read my books. Ger Nichol has been my agent since day one and I'm thankful to have Ger in my corner and to count her as a friend.
'Bookouture took a chance on me with my debut novel, The Missing Ones, and we haven't looked back. Special thanks to my editor Lydia Vassar-Smith for her keen eye and professional input. The team at Bookouture and Sphere are amazing to work with and I feel so lucky to be published by them.
'Most of all I'm thankful to my family and friends for their unending support and encouragement. Thank you to everyone who has contributed to this successful milestone and I hope to bring you many more mysteries for Lottie and Co. to solve.'