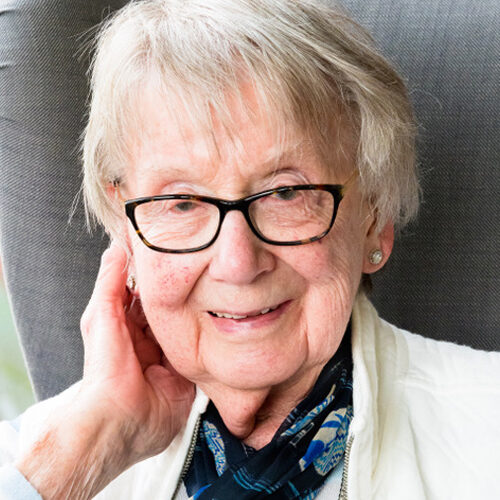 Betty Rowlands
Betty Rowlands burst on to the crime scene in her mid-sixties by winning the Sunday Express / Veuve Clicquot Crime Short Story of the Year Competition, which shows that it is never too late to start writing. Her success continued with her bestselling Melissa Craig mysteries featuring a crime writer who solves mysteries in the Cotswolds. Her second series, features Sukey Reynolds, a Scene of Crime Officer.
For many years, she lived in the heart of the Cotswolds, where her Melissa Craig mysteries are set, and then in Bristol which is closer Sukey Reynolds's patch. Although no longer writing, in her mid-nineties she enjoyed reading a wide range of books. She was delighted that her Melissa Craig books enjoyed such a resurgence into the cozy crime scene. She was the mother of three children, four grandchildren and six great-grandchildren.
Betty died in July 2020.
Sign up for news about Betty Rowlands